Current partners
We are delighted that the following organisations have come on board to support our Healthcare Professionals Conference for 2017.
Gold Sponsors
Founded in 1949 as a medical repair company, we're now among the world's largest medical technology, services and solutions companies, employing more than 85,000 people worldwide, serving physicians, hospitals and patients in more than 160 countries.

As a global leader in medical technology, services and solutions, Medtronic improves the health and lives of millions of people each year. We believe our deep clinical, therapeutic and economic expertise can help address the complex challenges — such as rising costs, aging populations, and the burden of chronic disease — faced by families and healthcare systems today. But, we can't do it alone. That's why we're committed to partnering in new ways and developing powerful solutions that deliver better patient outcomes.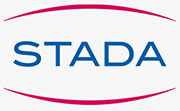 For more than 120 years, STADA has been dedicated to supplying high-quality, innovative pharmaceutical products that help to improve the quality of life of patients.
STADA Australia is a speciality pharmaceutical company with a product focus on infusion therapies in Neurology and Pain Management.
We work closely with Britannia Pharmaceuticals in the UK, a wholly owned subsidiary of STADA, to ensure the latest innovations in the management Parkinson's disease in Europe are brought to patients in Australia and New Zealand.


Silver Sponsors

Pfizer Australia is proud to be part of an industry that has helped treat, cure and eradicate life-threatening diseases. Pfizer seizes opportunities in neuroscience research by mobilizing its industry-leading strengths in small molecules, antibodies, peptides, vaccines, and other biomolecules. Pfizer's Neuroscience Research Unit is focused on investigating potential cures and therapies for diseases such as Parkinson's and Alzheimer's.

UCB's ambition is to transform the lives of people living with severe diseases. We focus on neurology and immunology disorders – putting patients at the center of our world. We are Inspired by Patients. Driven by Science.

UCB is continuously working to advance science and embrace new knowledge. We are leveraging scientific advances and skills in areas such as genetics, biomarkers and human biology. Patients inspire us to bring them value through cutting-edge science, innovative drugs, and practical solutions – so that they and their carers can get on with their lives.
Other education events like our Young Onset Conference are only possible with the support of our generous corporate partners.
We are delighted to welcome:
GOLD SPONSORS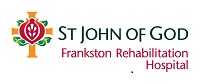 St John of God Frankston Rehabilitation Hospital
St John of God Frankston Rehabilitation Hospital pride themselves on providing a range of comprehensive inpatient and outpatient Parkinson's rehabilitation programs. Their inter-disciplinary team offer comprehensive assessments and tailor programs to meet an individual's needs.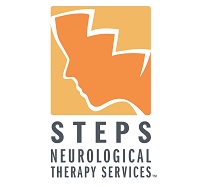 Steps Neurological Therapy Services
Steps Neurological Therapy Services provides evidence based, quality Physiotherapy, Occupational Therapy, Exercise Physiology, Myotherapy and group exercise classes for people with neurological conditions, including Parkinson's.
SILVER SPONSOR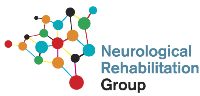 Neurological Rehabilitation Group
Neurological Rehabilitation Group are a dedicated team of physiotherapists and healthcare professionals, who are passionate about managing people in the community with neurological impairments including Parkinson's. Listening to patient's stories, understanding their goals and helping them achieve them are at the core of how we operate. We offer one-on-one and group exercise programs, including groups which are specifically targeted towards people living with Parkinson's.

Please join us in supporting them in turn.