Ex-navyman's Parkinson's battle
John Young has been involved in some of the most tragic events of recent world history.
To support John's 27forParkinson's fundraising efforts:

The former Naval Marine Engineer and Emergency Response Trainer was stationed in the Persian Gulf following 9/11; was in Bali at the time of the 2002 bombings and working on Manus Island during the civil unrest of 2014.
But it was a diagnosis of Young Onset Parkinson's 10 years ago that hit him for six as his symptoms – and the medication he took to manage them – took him on a rollercoaster ride of highs and lows.
John, who turns 60 this month (October), has publicly shared his experiences since 2019 as a speaker for Fight Parkinson's and now, as a 27forParkinson's Ambassador. For John, the community fundraiser will help motivate him back into activity as he adjusts to life following recent Deep Brain Stimulation (DBS) surgery.
John said having the surgery was a relief after two years of worsening symptoms, in particular debilitating fatigue and increased shaking, that affected his confidence and ability to do what he loved.
"I changed jobs in 2020 and started working as a workplace trainer, but the workload started to impact my Parkinson's and I dropped off a cliff very quickly," John said.
"The biggest sign that I was fatigued was I'd start walking backwards and couldn't stop to regain my balance. The fatigue was also making it difficult for me to recall words."
His medication was increasing and his family "wouldn't let me near sharp knives" as his shaking worsened.
"The whole thing with Parkies is that even though I stand up in front of people and say, 'don't be embarrassed', it is embarrassing when you start spilling food down your shirt," John said.
He was also forced to give up his personal passions of golf and photography.
But living by the motto – Shaken not stirred – which he now proudly displays on a tattoo, John is not one to hide away from a challenge.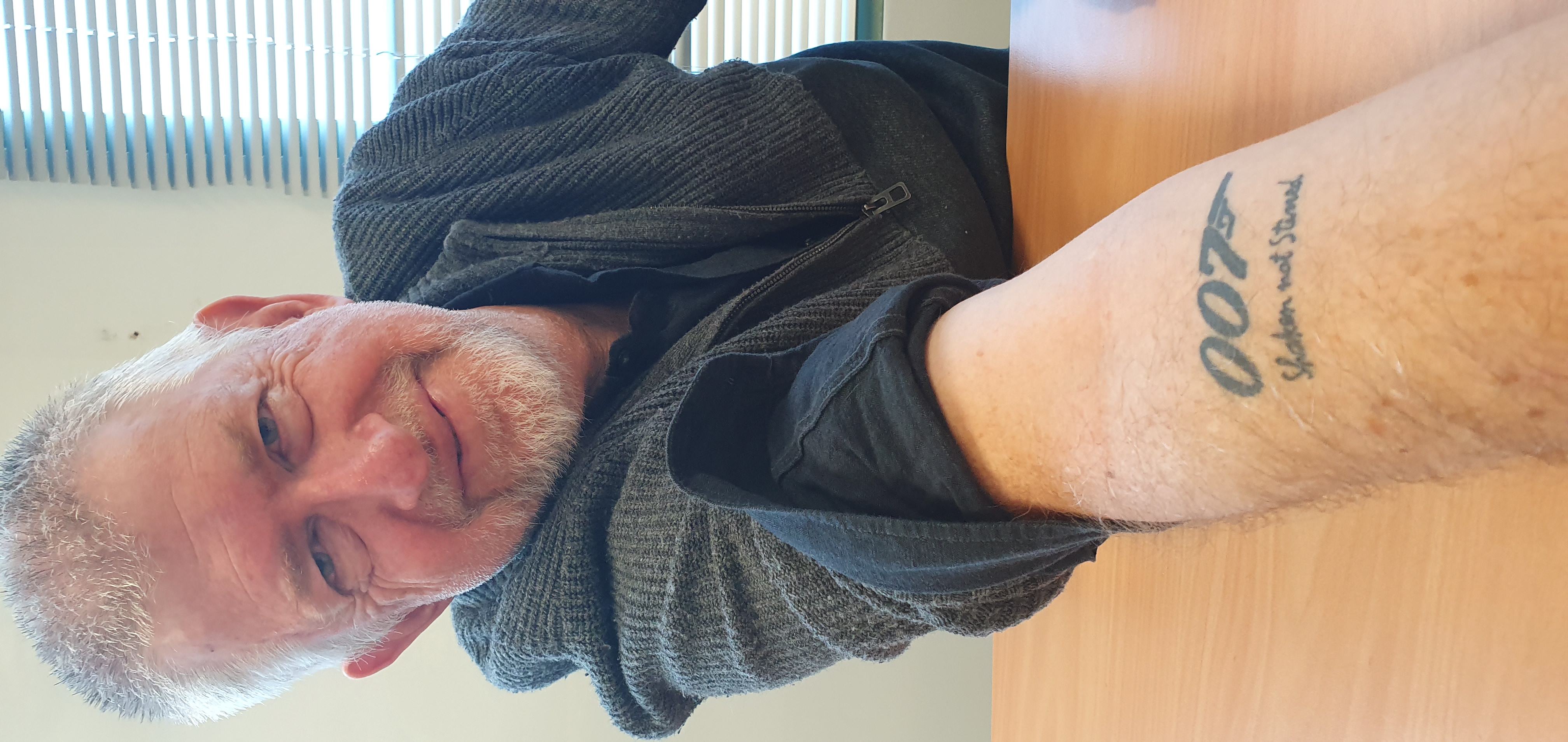 He sought information on DBS, a surgical treatment for Parkinson's. Thin leads are implanted into the brain, through which electrodes send electrical pulses to the brain to help control symptoms. In most surgeries, these leads are implanted while the patient is awake.
"It was a big decision to go into it. It's open brain surgery with a couple of local anaesthetics. I had full confidence in the team around me and in every piece of advice I'd been given but it's a huge task and it's my head they were cutting open and you're awake!" he said.
With his knowledge of electrical engineering, John admits he was in awe of the sights and sounds of the surgery which took just under six hours and left him with 70 staples in his head; John was awake for all but 40 minutes, when the correctly placed probes are connected to a stimulator placed in chest.
From only being able to swallow ice-cream following the Friday surgery, John was up and walking the next day and discharged on the Monday. The staples were removed later in the week and 12 days after the operation, he returned to his neurologist to be 'turned on'.
Today John monitors his own stimulation, adjusting it to his needs using a small controller. After his exhaustion of the last couple of years, John says he now feels like an "energiser bunny". He's now waiting for sign-off to drive, which will allow him to return to work.
John is full of praise for his employer, who employed him with full knowledge of his Parkinson's.
"I've got to say, my workplace has been tremendous. I didn't hide the fact that I had Parkinson's when they took me on. They've really looked after me," he said.
John's role involves training naval electricians. He incorporates his 20 years naval experience – 16 of them at sea – into the reality of what the trainees may encounter at sea.
"This DBS has given me a bit more longevity. I'm speaking better now and not having as much trouble recalling words," John said.
It has also enabled him and his wife Adelle to travel. Next year, they will spend eight weeks in Europe and England, celebrating their 33rd wedding anniversary.
"I was so worried that I didn't want to pay a deposit until after the surgery was over because I didn't know what was coming out of the other side. I'd been told to expect, but nothing is guaranteed when they are operating on your scone and that's what worried me.
"I know it's not a cure but it slows the process and gives me non-medicated control to a degree. Adelle has her husband back, my daughter Ashleigh has her dad back and I've got my life back."
After his fatigue of the last couple of years, this is John's 27forParkinson's goal is to play 27 holes of golf a week across the challenge – and start getting himself in shape for a future 5km fun run.
Visit John's 27forParkinson's page.