Helping a parent through Parkinson's
Patty Mayne and Lorena Bazzano share their story in honour of their much-loved Dad Sebastiano.
To support Patty and Lorena's fundraising efforts:

It's one many adult children could relate to – watching the decline of a once strong parent to a range of Parkinson's symptoms.
But it's also a story of love for a Dad by daughters who adored him and were glad they could support him, and their Mum Pasqua, as his Parkinson's symptoms progressed.
Already diagnosed with Type 2 diabetes and heart disease, the family was quick onto discovering why Sebastiano's hand was shaking. Diagnosis was made and a neurologist recommended.
Both Patty and Lorena feel their Dad's Parkinson's symptoms worsened after he suffered five heart attacks across a six-week period in 2013.
"Living at home, I saw it was self-help skills he couldn't do, like putting on his jacket, his socks, his shoes. He would ask for help even though he didn't want to," Lorena said.
"That's the downside, he was so proud with strong Italian heritage and from a generation where the man has to be the strong one."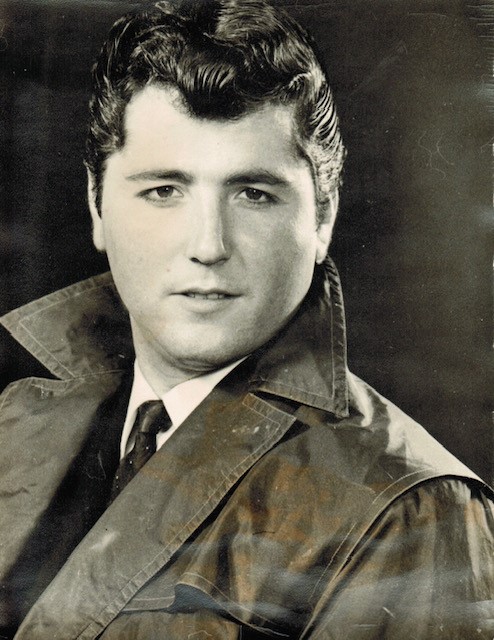 Patty and Lorena now know Parkinson's is more than a tremor but can include symptoms that took away their Dad's ability to talk, walk, swallow and even think coherently as the condition progressed.
"His voice was one of the hardest things because Dad liked to sing and he loved to whistle," Patty said.
"The last time he came to our place before he passed away, he couldn't be part of the conversation because you just couldn't hear his voice. Parkinson's took so much from him, but losing his voice, that hurt a lot."
Parkinson's can also change family dynamics as children take more responsibility caring for their parents.
"Through this experience with Dad, it was like we became the parent to our parents. For me, living at home with Mum and Dad, your morning wouldn't start until you knew how Dad slept or how he was feeling," Lorena said.
"There were times during the night when Mum would call out to say Dad had fallen. One time I came home from work and found him lying in the backyard. Things like that stay in your mind."
There is also guilt about having to tweak the truth, like when Lorena told Sebastiano she was asking the neurologist for a doctor's certificate for work when she was in fact telling him things she knew Sebastiano would not say himself.
"I felt like I was betraying him. I knew I was doing it for the right purpose, but things like that are heart-breaking" she said.
Parkinson's has also brought a level of fear for the family, with two of Sebastiano's sisters also diagnosed with Parkinson's.
"That's the thing that worries us as well because it's in the family – out of seven brothers and sisters, three had it," Patty said.
"Although we don't talk out loud to each other about what if it happens to one of us, we do think about it."
The sisters have also taken it upon themselves to make the wider extended family in Italy and America aware of the connection.
Sebastiano died with Parkinson's on 3 May 2018 aged 76 from stage four cancer. More than 500 people attended his funeral, a testament to the man who came to Australia from Sicily at the age of 21 for a better life for himself and his future family.
In sharing his story, Patty and Lorena are honouring his legacy, his strength and determination. They also hope that by openly speaking about their experiences, they are helping others.
"Talking about it openly is the one thing I can do because if I help just that one person, some good has come of it," Patty said.
Patty and Lorena are 27forParkinson's 2022 ambassadors. Visit their page