Life after rare disease diagnosis
Just four years after she was diagnosed with Parkinson's, Pauline Wiltshire was re-diagnosed with a rare progressive neurological condition that saw her "face mortality for the first time in my life" and re-set her life for a new journey.
To support Pauline's 27forParkinson's fundraising efforts:

Together with husband Alan, Pauline (75) is sharing her story to spread awareness of Multiple System Atrophy (MSA) as a 27forParkinson's Ambassador.
It's estimated that around 3000 people in Australia have MSA and like many of them, Pauline was originally diagnosed with Parkinson's.
It was confirmed by a neurologist in August 2017. Pauline was 70 years old, but more active than many people years younger. She was still water skiing on slalom and the oldest female competitor at the Eildon Ski Club. She was also a long-distance bike rider with Rotary International.
"With both water skiing and bike riding, I no longer had good reflex and I began to have several falls. This was quite bewildering to me. I never thought in my wildest dreams that I had Parkinson's, but the neurologist mentioned, even before any testing, that she strongly suspected it by my gait and general movement."
Pauline was prescribed Parkinson's medication and attended an outpatient clinic with physio and speech therapy, but over the next few years both Pauline and Alan noticed the development of some further unusual physical problems.
Pauline was re-diagnosed with MSA early last year (2021) after her neurologist said her Parkinson's symptoms were not adding up. She had huge blood pressure drops and bladder problems causing total incontinence.
"I was very fit when I got Parkinson's and I was told that this would be a huge benefit over the years ahead in slowing its progression, however within a few years I realised that my fitness would not stop MSA - and at this point in time, nothing would."
While Pauline and husband Alan have huge confidence in their neurologist, they believe more could be done to support people like themselves when they are handed a life-limiting diagnosis such as MSA.
"The neurologist pretty much said things aren't matching, red flags were waving and he was fairly sure I had MSA. He didn't tell us how nasty it was. We were left to find out about the condition ourselves and there was no offer of counselling. I was shattered, particularly after reading about it on Google," Pauline said.
At her next appointment, Pauline asked what causes death and was told it's normally body functions like choking, respiratory problems or severe falls.
"I had to draw breath and realise it was a reset to a whole new journey. For the first time in my life I had to face my mortality!"
Pauline and Alan know MSA cannot be beaten, but they are putting up a fight to love and live life for as long as they can.
Some of the difficulties Pauline faces are negotiating small spaces, getting in and out of bed and swallowing food and tablets. Getting in and out of cars is difficult and she almost always needs assistance. Incontinence has necessitated her having a Supra Pubic Catheter inserted into her bladder.
While she might sometimes feel like giving up, it's the good times with their family and friends that keeps her going. Alan and Pauline still go caravanning and recently spent a long weekend away with their children and grandchildren in Gippsland.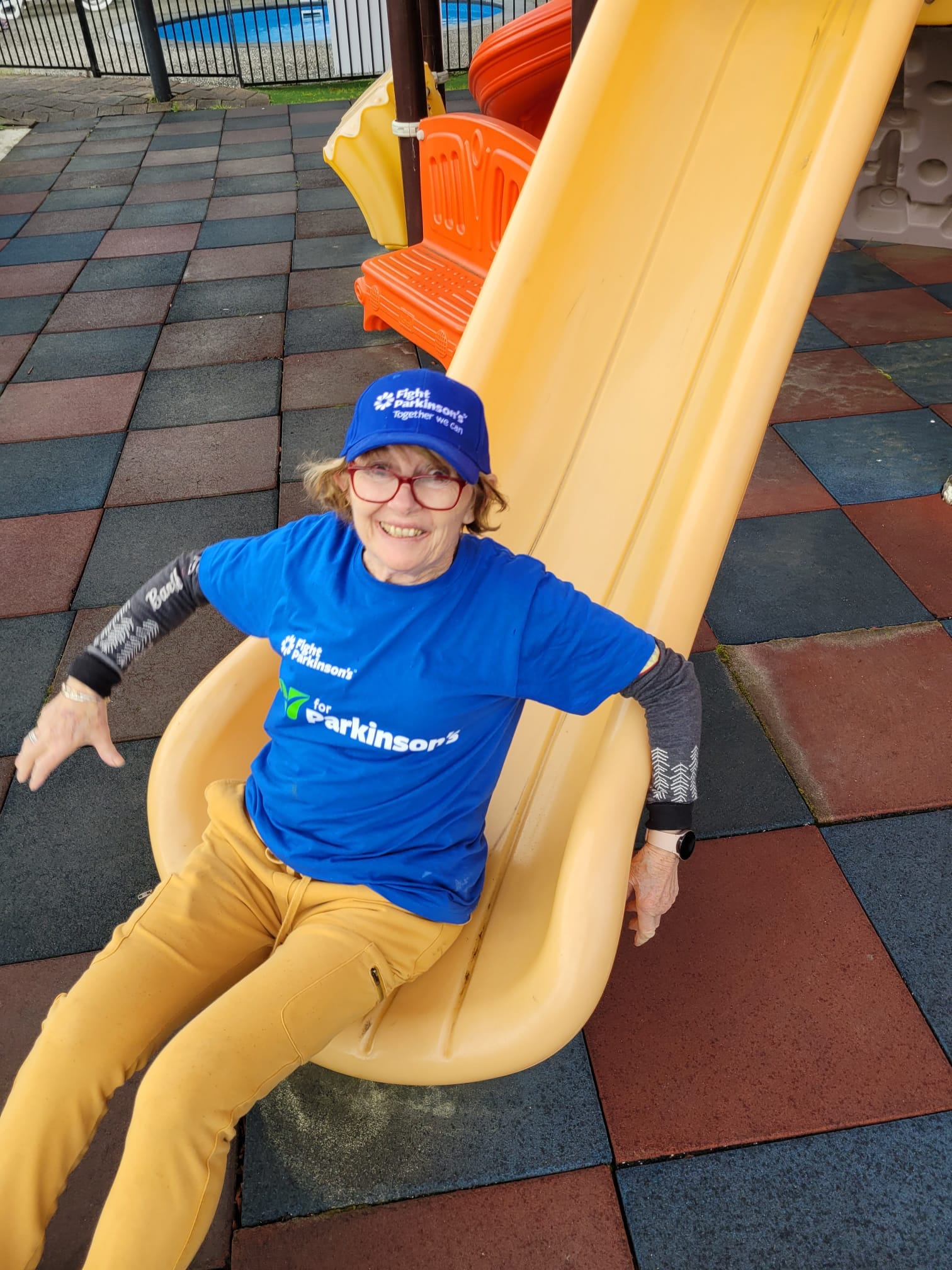 As a carer, Alan finds himself doing things for Pauline he would never have imagined, like washing and blow drying her hair and painting her nails, but "heaven help me" if he ever needs to do her make-up, Pauline says laughing.
"We've had, and are still having, a good life. We've done a lot of travel within Australia and overseas, and we've always been dashing here or dashing there from one thing to another living life to the fullest," Pauline said.
The couple, who married 41 years ago, have four adult children and six grandchildren between them. Pauline had dreams of taking her grandchildren overseas when they got older, but as that is no longer possible, she settles for visiting as often as possible, taking trips to the playground, and reading stories.
"I still hug them and we mind them. Alan has to do all the groundwork, but I can still do reading with them and puzzles. We find plenty to do," Pauline added.
She now uses a walker and has an adjustable, zero gravity electric bed that helps her relax. Her blood pressure is under control and she sleeps comfortably and soundly.
"I was assessed and granted a home care package through 'My Aged Care' and have been able to schedule regular physiotherapy, podiatry, occupation therapy and speech therapy through the package. All these greatly assist in managing my symptoms," Pauline said,
"It's my mobility I'm really scared of losing. Sometimes I get frozen. I can't move my feet. It's a feeling of being out of control. I have to imagine my feet moving - I talk to them and they move."
Pauline is determined to maintain her mobility as long as she can and does a weekly special boxing class.
"I find the exercises at the Rock Steady Boxing class really help me, particularly with the range of exercises, all performed to terrific upbeat music. Exercises performed to music with its rhythm, seems to energise me and makes me feel alive and greatly helps my agility and balance.
"All of the staff as well as the volunteer helpers at Fitlife Boxing in Ferntree Gully are extremely supportive and caring. I find the classes beneficial to both my physical and mental wellbeing."
Pauline said Fight Parkinson's had been extremely supportive following her re-diagnosis to MSA, by providing information and guidance, and clarifying many of the previously unknowns associated with it.
"Newly diagnosed patients are unaware of almost everything to do with this disease and its scary implications. The services of Fight Parkinson's bolsters their spirits!"
Visit Pauline's 27forParkinson's page.