Securing your financial future
Online webinar in conjunction with Maurice Blackburn (map)
Tue 6th Jul 2021, 6:00pm to 7:00pm (1 hour)
Join this webinar series focusing on issues relevant to people with Young Onset Parkinson's. This week we discuss superannuation and insurance.
Superannuation and the automatic insurance provided via super funds are an important safety net for people living with medical conditions like Early Onset Parkinson's and they are not just accessible when you retire.
Early access to super, and claiming on valuable income protection and/or lump sum insurance, can make a huge difference to your financial wellbeing and range of choices available to you if your symptoms impact your ability to work.
Find out when you can access superannuation, what insurance you might have via your fund and in what circumstances you can claim.
Presented by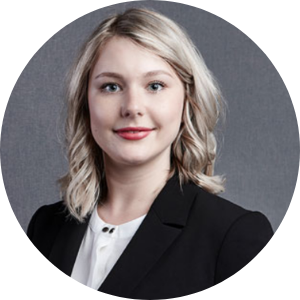 Irina Jovic, an experienced superannuation and insurance lawyer in Maurice Blackburn's Melbourne office. She is familiar with all aspects of superannuation and insurance law, including dispute resolution and litigation for rejected Total and Permanent Disability (TPD), income protection, home and contents, and travel insurance claims.
Irina began her career at Maurice Blackburn in 2014, working as a paralegal, legal assistant and trainee lawyer before being admitted to practice in 2017.
This webinar, hosted by Parkinson's Victoria, is one of a current series being held in conjunction with Maurice Blackburn. Learn more about other events in this series.