Safeguarding your decisions: wills and delegations
Online webinar in conjunction with Maurice Blackburn (map)
Tue 20th Jul 2021, 6:00pm to 7:00pm (1 hour)
Join our webinar series focusing on issues relevant to people with Young Onset Parkinson's. This week we discuss estate planning.
Estate planning is an essential part of making sure you control who makes decisions for you and how your family is protected.
Appointing decision makers who can assist you if you are unable to make decisions for yourself can provide certainty and positively impact your wellbeing and quality of life.
Making such important decisions raises questions such as 'Who can I appoint?", "What can I control?" and "What happens if I don't have these document in place?"
Presented by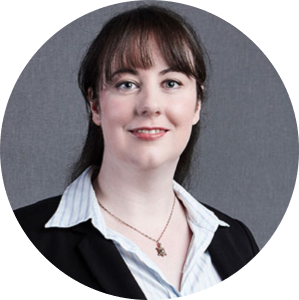 Laura Evans-McKendry is a highly experienced Senior Associate who specialises in all aspects of Wills and Estate Planning, including drafting of Wills and Powers of Attorneys, and challenging a Will. She is based in Maurice Blackburn's Melbourne office, and provides legal services and representation to clients throughout Victoria.
Laura holds a Bachelor of Arts in English Literature, Bachelor of Laws, Graduate Diploma in Legal Practice and a Master of Laws (applied Law) majoring in Estate Planning and Wills and Estates
This webinar, hosted by Parkinson's Victoria, is one of a current series being held in conjunction with Maurice Blackburn. Learn more about other events in this series.