World Parkinson Congress 2023 Online Information Session
Online Session via Zoom (map)
Tue 13th Dec 2022, 5:00pm to 6:00pm (1 hour)
Learn about the 6th World Parkinson Congress (WPC) happening in Barcelona 2023. One lucky attendee will have the chance to secure a free WPC 2023 advocate registration
This global event only happens every third year (and was postponed one year due to COVID). Join us for an online information session to hear from two WPC Ambassador's.
In this online information session you will meet WPC Ambassador's Geoff Constable and Christine Jeyachandran who are both living with Parkinson's. They will share their experience of attending previous World Parkinson Congress' and outline what to expect for WPC 2023.

Facilitated by Emma Collin (Fight Parkinson's CEO) and Victor McConvey OAM (Fight Parkinson's Health Team Manager) this session is will give you the opportunity to learn more and ask questions. It will provide the information you need to decide if you'd like to attend.
This session is being recorded if you can't make this time. However, Only those who attend will be in with a chance to secure the one free WPC 2023 advocate registration - so don't miss it!

Presenting WPC Ambassadors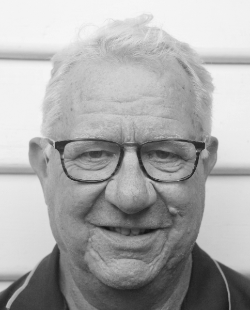 Geoff Constable, C.Eng Naval Architecture. RPEQ (Australia) :
Geoff is a Naval Architect, but now works in the design teams for major infrastructure projects across Australia and also globally. Outside of work, his passion is all things Parkinson's and he has developed a strong team network to get things done. Geoff encourages you to go to the WPC because, in simple terms ...you are going to meet a huge collective of very diverse people with Parkinson's all with very important stories and experiences to share. Best of all they will be interested in you. If you want to light up your activist side, learn how to raise more awareness, live a better life, feel connected ... then this is the place to be.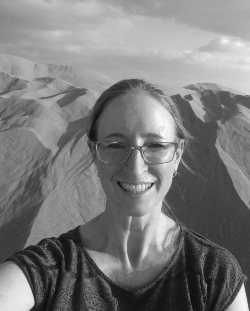 Christine Jeyachandran, BEc(SocSc), GDDiv, MDevS (Peru):
Almost 6 years ago, at age 37, Christine was diagnosed with Parkinson's disease. It started with a slight tremble, weak fingers and led to her left foot dragging and difficulty walking without medication. The first few years flew by, and she suddenly realised that she couldn't raise her arms and this led her to doing something drastic! Christine lives in Peru where there are no PD classes nor PD physios so she found a coach she trusted who happened to be her daughter's gymnastics coach. Gymnastics has changed her life completely and empowered her physically and mentally. Her video, 'Handstand for Parkinson's' was a finalist at the World Parkinson Congress. She has since regained a range of movement, balance, flexibility and coordination and she's stronger than ever. Now she is passionately helping educate people living with Parkinson's and encouraging them to exercise, especially in Peru as they have very limited services and patient education.
Register for this free online information session →